Industry Solutions
INTELLIGENT DECISION SUPPORT SYSTEMS
Intelligent Decision Support Systems are software systems that help organizations make sound decisions in complex, fast-changing environments. An Intelligent Decision Support System can be applied to any business in any industry. All decisions and recommendations are based on data and knowledge of the business and its industry. All decisions or recommendations can be fully explained and analyzed.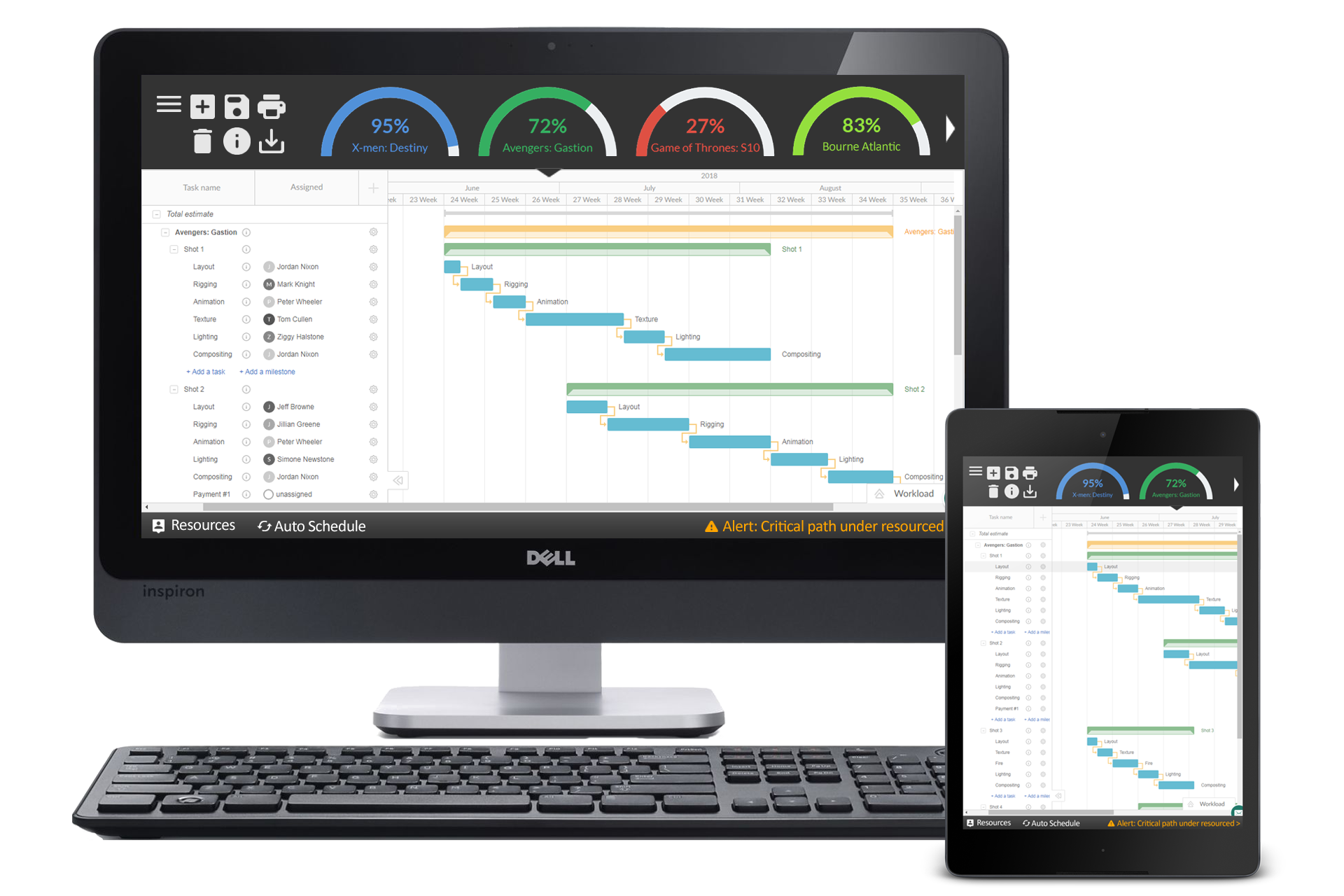 Example: Intelligent Decision Support System for VFX Studios
Intelligent Decision Support Systems use the latest Artificial Intelligence (AI) technologies. They are fully integrated within a business' existing IT systems and infrastructure. They are purpose-built for a business, its staff and requirements.
Features include automatically analyzing data and inputs for a business, alerting management when issues arise, detecting trends using historical data and capturing senior management expertise for retained use company-wide.
CEO / MANAGEMENT DASHBOARDS
CEO / Management Dashboards let a management team view all the important information about their company in a quick, easy-to-read, concise manner using their web browser.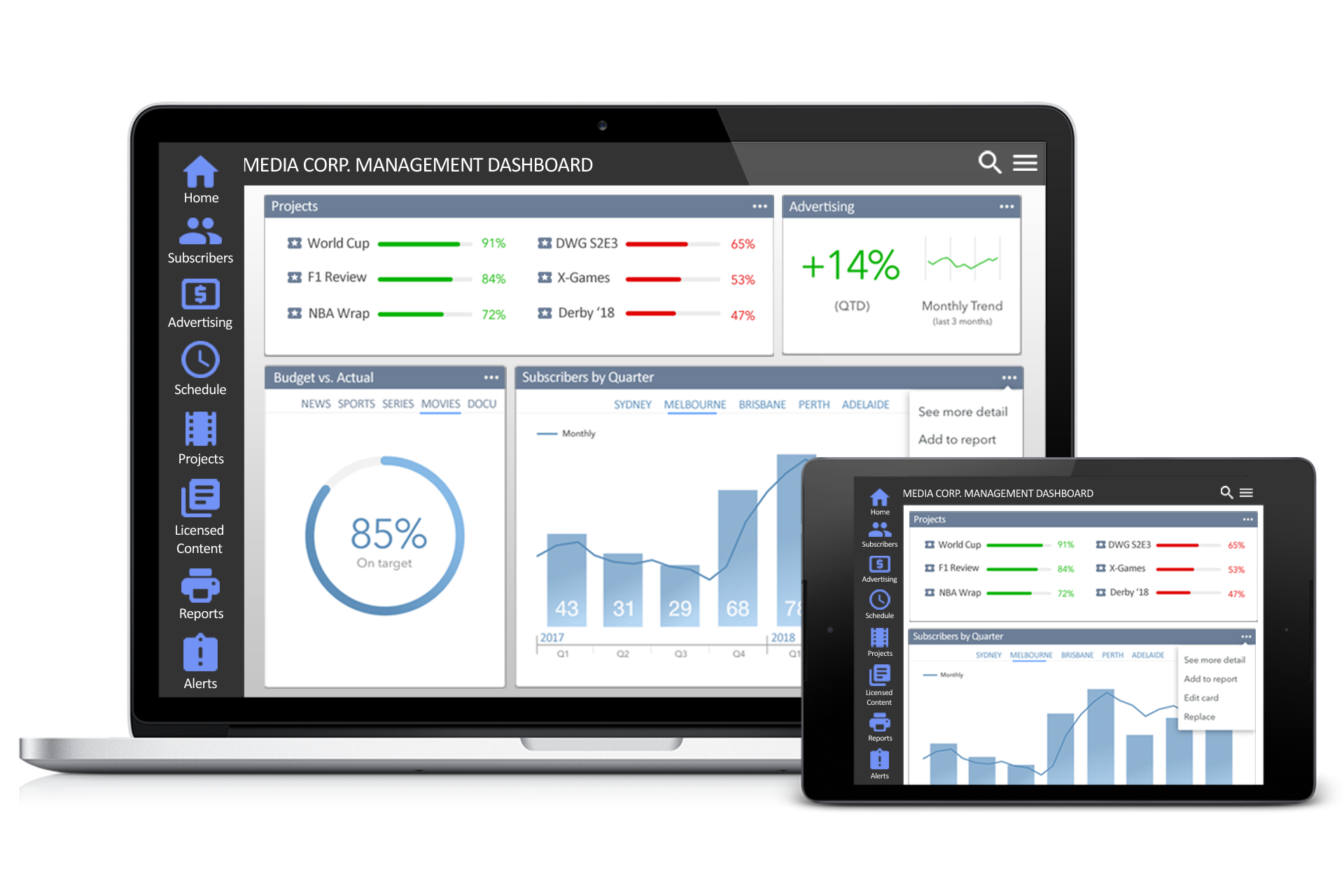 Example: CEO / Management Dashboard for Media Broadcasting companies
All data and inputs (including Big Data) for a company are automatically distilled down and analyzed in real-time to show the key information for a business – including revenue, profit/loss, cashflow, subscriber numbers, budget vs. actual, project status, staffing levels and more.
Features include multi-user access, interactive charts, drill-down for more details, historical data comparison, alerts when issues arise, milestones and report generation to all popular formats.
The design of the UI / UX for each Dashboard is fully tailored to a company's needs.
Dashboards can be viewed on all platforms – desktop, tablet or smartphone.
INDUSTRIES
Intelligent Decision Support Systems and CEO / Management Dashboards are perfectly suited to organizations in a broad range of industries.
Healthcare
Banking
Industrials
Public & social sector
Retail
Basic materials
Consumer packaged goods
Oil & gas
Chemical & agriculture
Media & entertainment
Telecommunications
Transport & logistics
Automotive & assembly
Pharmaceuticals & medical products
Travel
Technology